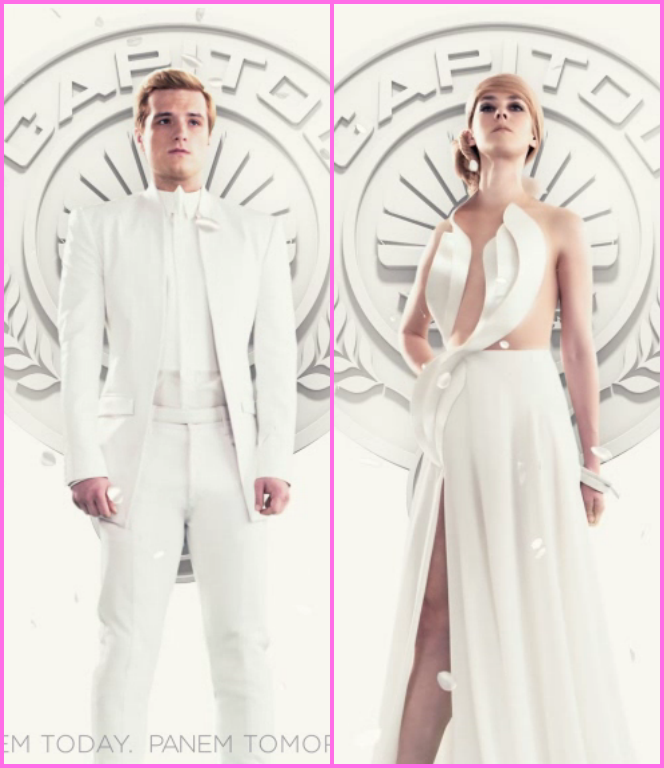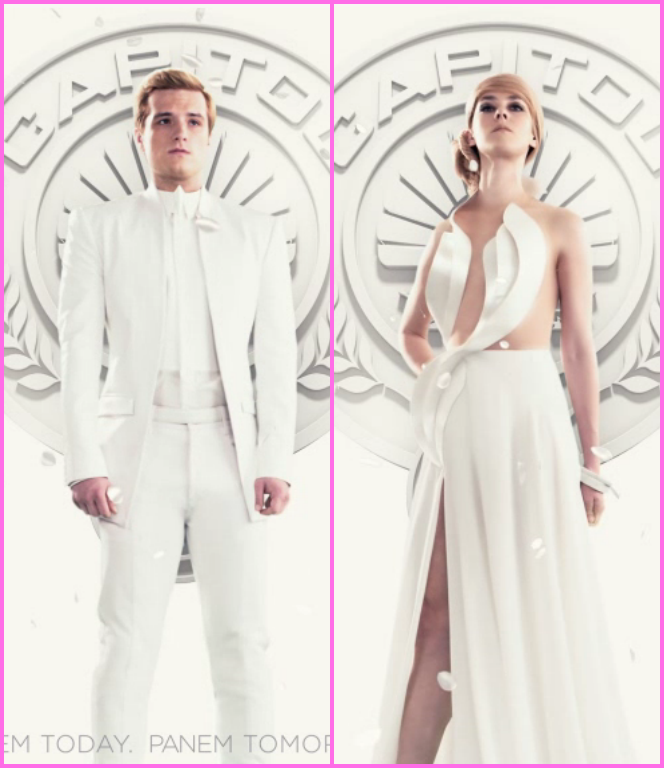 Check out these really cool new motion posters for The Hunger Games: Mockingjay Part 1, which hits theaters on November 21!
Peeta Mellark (Josh Hutcherson) and Johanna Mason (Jena Malone)  are dressed in all white and stand stoically in the images!
Here is a synopsis of the movie below:
Katniss Everdeen (Jennifer Lawrence)  reluctantly becomes the symbol of a mass rebellion against the autocratic Capitol.