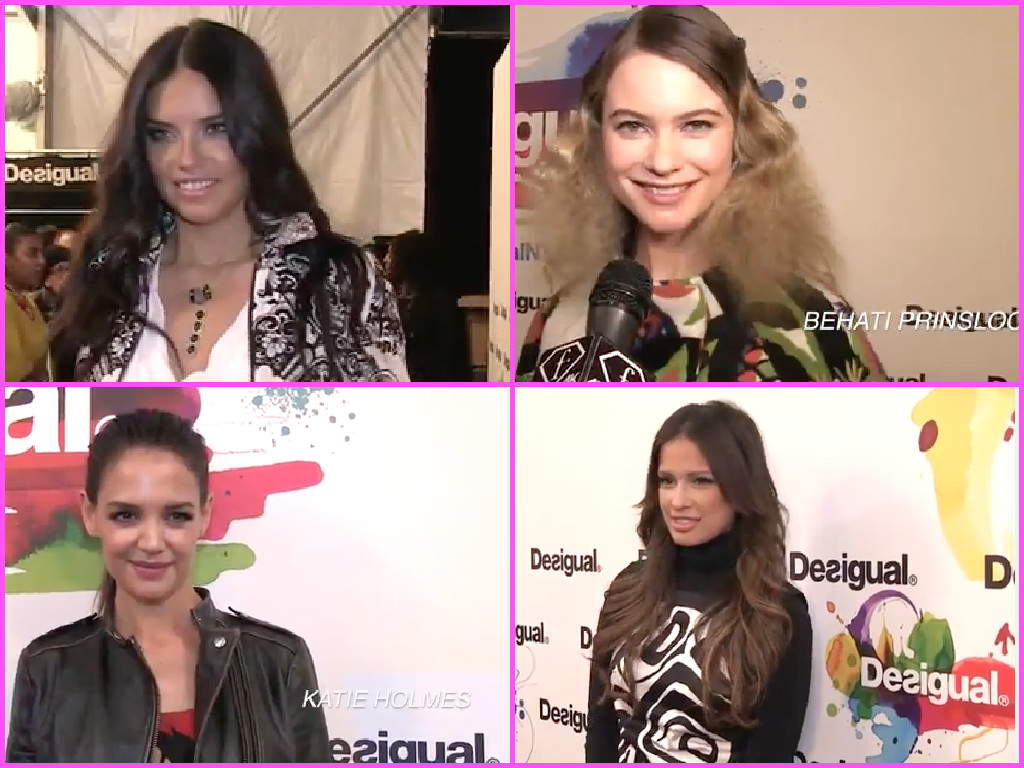 Posted on
February 20, 2015
Adriana Lima and Katie Holmes were front row pals at the Desigual show during Mercedes Benz Fashion Week in New York City!
The beautiful 33-year-old Victoria's Secret model revealed her feelings about getting older at the show to The Post, saying  "I feel like I am more beautiful now than I was 15 years ago."  We totally love this beauty's confidence!
She also added that she would like to continue strutting down the runway for the hot lingerie brand 20 years from now. "That would be a miracle!" Adriana said. "My mission is to be there as long as my body can hold up."  Who wouldn't love to still see her model for Victoria's Secret in the future? We know we sure would!
Other celebrities in attendance included Drake along with models Behati Prinsloo and Chantelle Winnie Harlow. 
Backstage at the show, Nigel Barker also shared a cute kiss with his wife Cristen Barker, while Rosci Diaz was all smiles posing for photos!
Check out video footage of Desigual's new fall/winter line below: