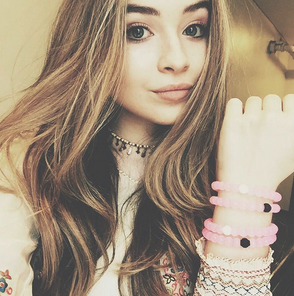 Teen Star of the Week: Sabrina Carpenter
Posted on
October 12, 2015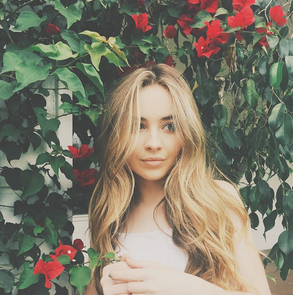 Sabrina Carpenter is this week's shining teen star!
The 16-year-old actress currently plays the role of Maya Heart on Disney's popular show Girl Meets World, which also stars Boy Meets World's Cory and Topanga Matthews! (Maya is one of the daughters of the high school sweethearts and  faces life lessons through her family, friends, and school.)
We first spotted Sabrina on Fox's television comedy series The Goodwin Games in 2013!  She later appeared on Austin & Ally and Just Dance Kids 2, where she was a lead dancer.
If you love music, you might also want to check out Sabrina's latest album called "Eyes Wide Open", which made its debut in April. The music video for her hit single, which has the same name as the album,  received over 12 million views on Youtube! 
For all you fans out there, more exciting news has been announced – she'll be starring in the new Disney Channel Original Movie Adventures In Babysitting!
Guess what? We have not one, but TWO teaser trailers for you to watch below!
[embedwidth src="<iframe width="560″ height="315″ src="https://www.youtube.com/embed/MiwSfm1bjC8″ frameborder="0″ allowfullscreen></iframe>"]
[embedwidth src="<iframe width="560″ height="315″ src="https://www.youtube.com/embed/kpR2zDIibmE" frameborder="0″ allowfullscreen></iframe>"]
Watch her music video for "Eyes Wide Open" below:
[embedwidth src="<iframe width="560″ height="315″ src="https://www.youtube.com/embed/R4VJyfCcOJc" frameborder="0″ allowfullscreen></iframe>"]