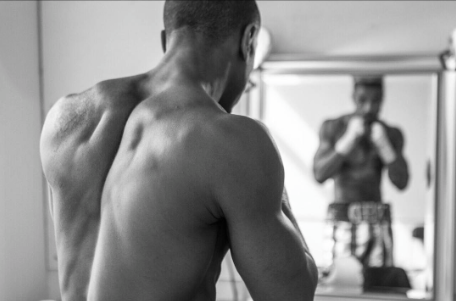 Michael B. Jordan Is Ready For the Boxing Ring in New 'Creed' Photo!
Posted on
September 22, 2015
Michael B. Jordan keeps getting us super excited for his upcoming movie Creed!
"My Toughest Opponent #creed," the 28-year-old actor shared to Instagram! 
Creed is about the former World Heavyweight Champion Rocky Balboa serving as a trainer and mentor to Adonis Johnson, the son of his late friend and former rival Apollo Creed.
Michael will be starring alongside Sylvester Stallone, Tessa Thompson, Phylicia Rashad, Graham McTavish, and more!
The highly anticipated film will hit theaters on November 25, 2015!
In case you missed the latest trailer, watch it here!