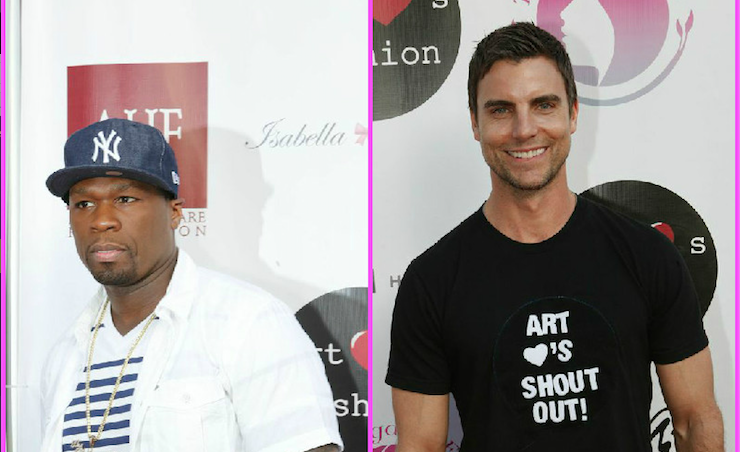 50 Cent & Colin Egglesfield Attend 'Art Hearts Fashion' Showcase During LA Fashion Week! (Photos)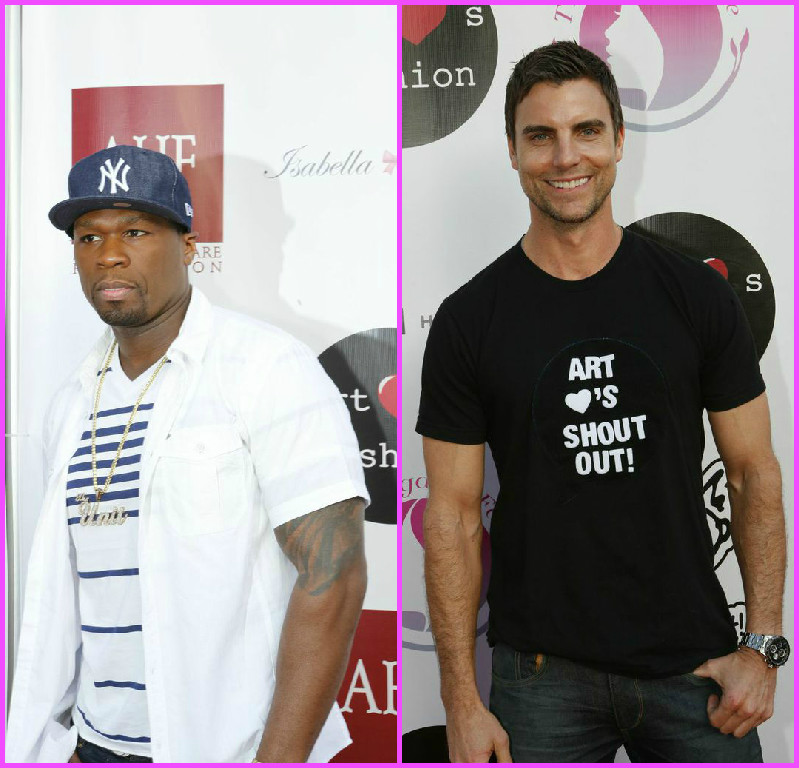 50 Cent and Colin Egglesfield attended the Art Hearts Fashion event during LA Fashion Week on Tuesday (March 10) at the Taglyan Complex in Hollywood, CA!
The 39-year-old rapper sat in the front row to cheer on his adorable son Sire who walked in Isabella Couture's show, while the 42-year-old Vice actor debuted his fun children's line Shout Out!  Jow Junior designs also appeared on the runway for the cute and energetic kidswear showcase.
Later in the evening, Project Ethos Powered by French Tuesday's  brought in their signature showcase featuring high-powered designers, live art, and performers. Designers of the event included headliners Nicole Miller, Hale Bob, LubOV TumanOVA, Chrissie D. Swimwear, Liberty Garden, Nathanaelle Couture, Blank Silk and Millions & Millions. 
Art Hearts Fashion's highly anticipated showcase was an amazing four day event that took place March 9 – March 12!
For more information on Art Hearts Fashion, visit artheartsfashion.com!
See some photos from the showcase below:
(Photos Courtesy of Art Hearts Fashion,  Credit: Troy Tackett)