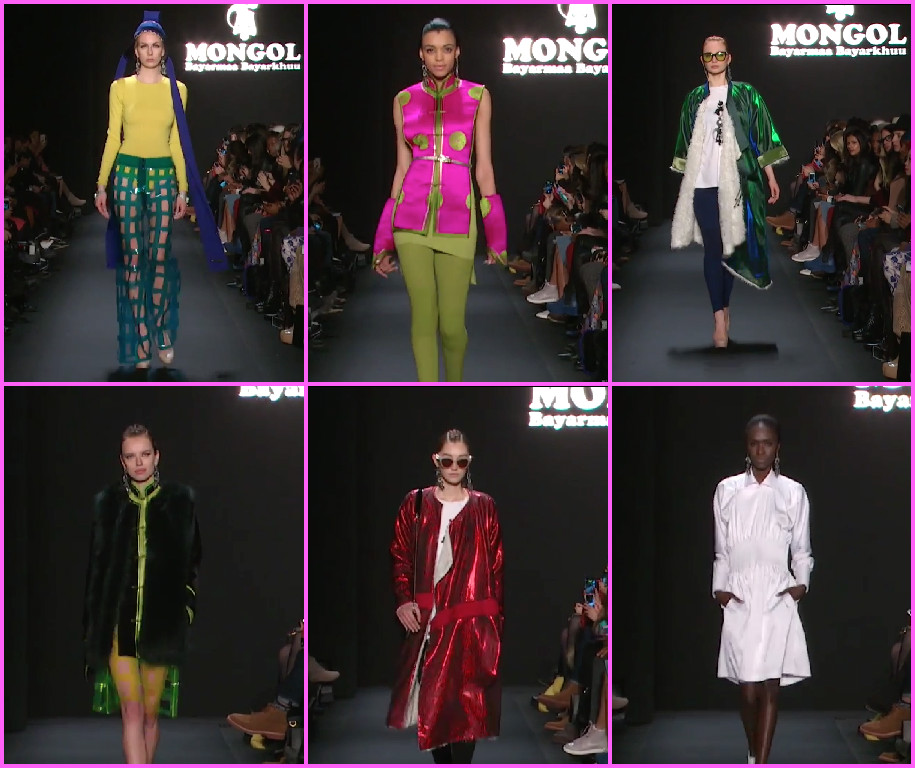 MONGOL Debuts Line at 'Mercedes Benz Fashion Week'! (Video)
Posted on
February 17, 2015
JosalynMonet.com  enjoyed watching MONGOL's Fall/Winter 2015 collection strut down the runway during Mercedes Benz Fashion Week on Thursday (Feb. 12) at Lincoln Center!
Mongol was founded by Bayarmaa Bayarkhuu in 2005 and her unique collection "is inspired by traditional Mongolian costumes combined with urban casual as well as entrepreneur lifestyle."
The collection's bright and bold colors in combination with its freshly, edgy designs really caught our eyes!
Watch the video of Mongol's newest line below!
[embedwidth src="<iframe width="640″ height="390″ src="https://www.youtube.com/embed/s8kMW3npup0″ frameborder="0″ allowfullscreen></iframe>"]