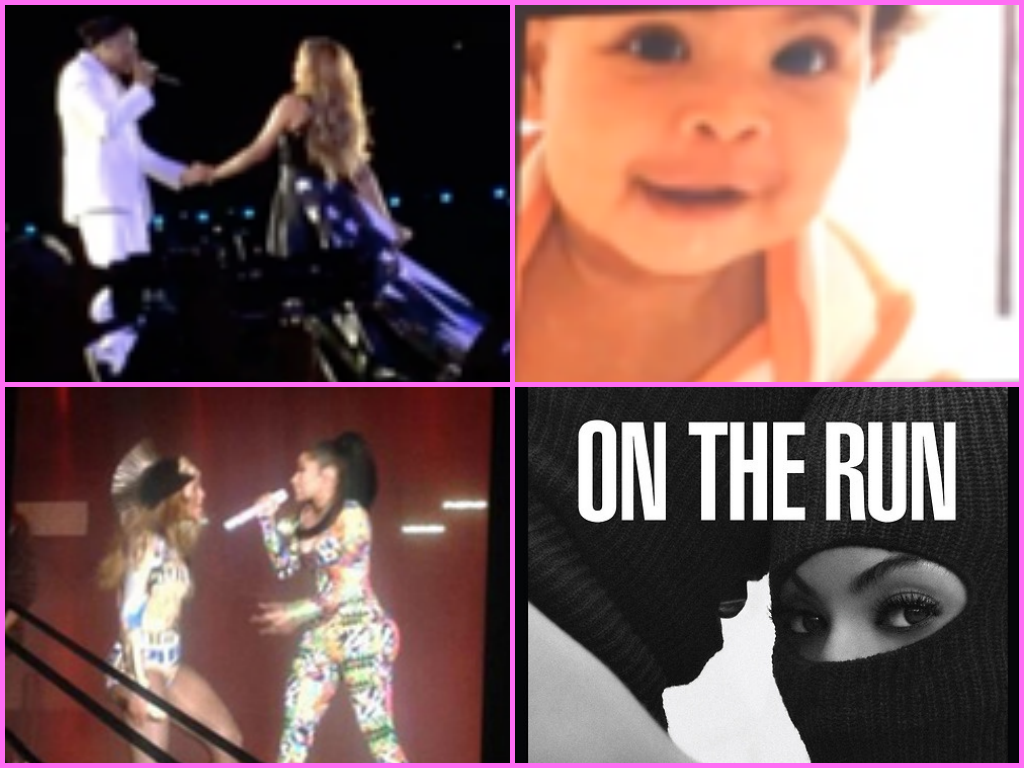 We Loved Seeing Beyonce, Jay Z, Blue Ivy, & Nicki Minaj Hit the Stage for the Last 'On The Run' Tour Stop in Paris! (Videos)
Posted on
September 15, 2014
[embedwidth src="<iframe src="//instagram.com/p/s5yhegL8QX/embed/" width="612″ height="710″ frameborder="0″ scrolling="no" allowtransparency="true"></iframe>"]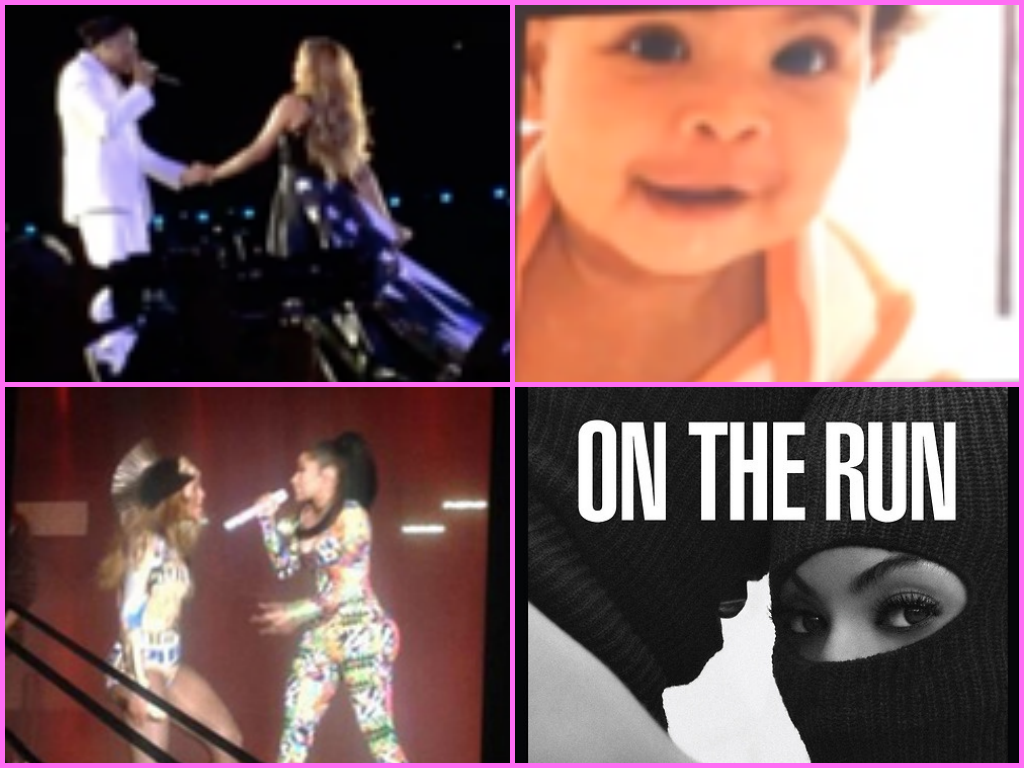 Beyonce and Jay Z hit up Paris to finish up their successful "On the Run" stadium tour this weekend at Stade de France in Saint-Denis, France.
JosalynMonet.com had the chance to attend the Paris show on Friday (Sept. 12)  and we had such an amazing time!
The power couple  gave an unforgettable performance for their fans and we absolutely adored  Blue Ivy's cameo on the stage's screen while Beyonce sang her classic song "Halo."
Nicki Minaj also made a grand entrance for her special appearance and performed her remixed version of "Flawless" with Bey!
At the end of the Saturday (Sept. 13)  show, the two artists traded compliments and this stirred the crowd with more love for the emotional couple.
"I'm your biggest fan. I love you so much. Give it up for Mr. Carter!, " Bey said to her hubby.
Jay replied, "I wanna say it's been an honor and a pleasure sharing the stage with you. I couldn't dream for anything else to be in a stadium with the woman I love, who I believe is the greatest entertainer of our time. Make some noise for Beyoncé!"
So cute!
Check out the videos below:
Beyonce & Jay Z – "On the Run"
[embedwidth src="<iframe width="640″ height="390″ src="//www.youtube.com/embed/2qvcvwsb2ZQ" frameborder="0″ allowfullscreen></iframe>"]
Beyonce & Jay Z 
[embedwidth src="<iframe width="640″ height="390″ src="//www.youtube.com/embed/_mefs3Wt_kw" frameborder="0″ allowfullscreen></iframe>"]
Jay Z
[embedwidth src="<iframe width="640″ height="390″ src="//www.youtube.com/embed/4cFWkl5aIV0″ frameborder="0″ allowfullscreen></iframe>"]
Beyonce & Nicki Minaj – "Flawless"
 [embedwidth src="<iframe src="//instagram.com/p/s5Dn1Br8dn/embed/" width="612″ height="710″ frameborder="0″ scrolling="no" allowtransparency="true"></iframe>"]