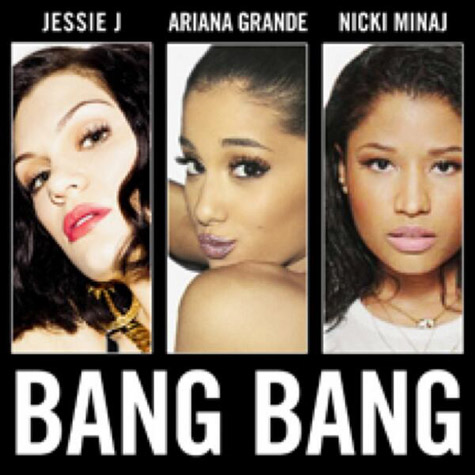 Nicki Minaj Teases New Music with Ariana Grande & Jessie J – Listen Here!
Nicki Minaj has released a snippet of her song "Bang Bang" ft. Ariana Grande and Jessie J!
"#video #BangBang 7/29," the 31-year-old rapper captioned the video on Instagram
The song is set to be released on July 29!
Make sure to catch their performance of the song at  the MTV Video Music Awards in L.A. on August 24.
Take a listen to the trio's upcoming track below:
[embedwidth src="<iframe src="//instagram.com/p/qzQSC9L8bK/embed/" width="612″ height="710″ frameborder="0″ scrolling="no" allowtransparency="true"></iframe>"]